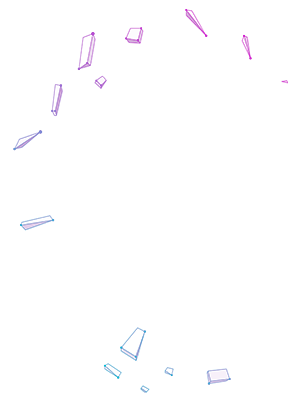 Learn About BitAeon.io
What is BitAeon?
BitAeon is a next generation investment platform that combines all of the most popular earning options together in one place. In addition to the classic Forex trading and currency exchange we are utilizing the powers offered by Blockchain and Crowdfunding. Blockchain is the main force behind the latest innovations in the world and has created many new industries that we all can benefit from. It presents nearly limitless possibilities for developers to create applications, financial instruments and other decentralized services. Thanks to Blockchain, never before seen businesses are thriving and taking over the world. Gathering funds via Crowdfunding has become a standard entrepreneurship practice and has helped thousands of companies to start their business. And with all these advances there is money to be made.

Private & Secure
Advanced account security combined with the privacy of a BitCoin's cryptocurrency as a payment processor.

Always Instant
No more waiting - just one click and your withdraw will instantly enter the automated processing queue.

Legal entity
BITAEON LIMITED is a legitimate company based in the United Kingdom.
Our company number is #10875288.
Our main goals is to make these investment markets accessible to everyone. In order to earn from investing in Blockchain you need to have a well developed base of knowledge. It takes a long time to master and the majority simply can not afford to do so. Even those who try often fail due to the complexity of these new technologies. That is where we come in and offer our services. We offer to take care of the hard part of the investment management, risk evaluation and leave you with the most enjoyable one – profiting. Our clients can enjoy the benefits from diverse investment portfolios in a simple and unified interface with our investment package.
+3.0% every business day
THE AEON PACKAGE
+1.5% on weekends
Aeon is an investment package that will generate you regular daily profit of 3.0% on business days and 1.5% on weekends. This universal package includes investments in multiple fields (diversification) in order to minimize risks and achieve daily returns.
---
Some or all of your initial deposit (principal) can be returned back to your account at any time, after the first 24 hours have passed. Principal return has a -10.0% fee that will be deducted from the returned amount.
We have worked hard to develop a platform that is easy and intuitive to use but retain the vital information for you to operate with. Our diversified investment strategy allows us to generate income from investment options 24/7. While the highest income is generated during work hours (Trading Forex and exchanging currencies) we receive a stable stream of passive income from our other ventures - even on weekends.
Aeon [/ˈiːɒn/]
originally meant "life", "vital force" or "being", "generation" or "a period of time", though it tended to be translated as "age" in the sense of "ages", "forever", "timeless" or "for eternity".
How does it work?
All deposited funds are transferred to our joint funds pool together with company funds. Each deposit receives a set share size according to the invested amount. The share size is used to determine the ROI (Return on Investment) value of each individual contribution. The joint funds are used in various investment ventures managed by our expert traders. We specialize in multiple portfolios in order to maximize the efficiency of our investments.

Forex trading
Trading currencies aka Forex is the backbone of almost every investment company in the world - including ours.

Digital exchange
Gain interest from operating exchange services for some of the most popular digital currencies worldwide.

P2P exchange
Censorship free transactions combined with a high security and reduced fees makes P2P exchange a volatile industry.
P2P lending
High returns for lenders and decreased interest rates for borrowers. P2P lending is a win-win for all parties.

BitCoin mining
Our assets are diverted to participate in BitCoin mining pools returning small profit and helping the industry.

Startups
Startup funding is a lucrative investment option. We specialize in companies using blockchain technologies.
The received dividends and income are transferred back to your personal account according to your share size. This approach guarantees high investment safety and stability without increasing the complexity of use for our clients. Even though we are doing all the investment management, you will always stay in charge of your funds and will be able to operate with them at your will. You can terminate your investment and withdraw your funds at any time.
The company
BitAeon Limited was formed in mid 2017 by a group of financial traders and Blockchain entrepreneurs. The rapid increase of popularity for the Blockchain industry was the key ingredient that initiated the forming of a new alliance. Everyone understood that this new industry has a never before seen potential and in the right hands can bring profits as wild as the imagination itself. We have gathered the brightest minds from multiple fields to guarantee that all our decisions and actions are always backed by experience, analytics, research and calculations. By combining the knowledge and experience of financial trading with the possibilities offered by Blockchain technologies, we have come up with a investment system that can produce a stable source of income on a daily basis.
BITAEON LIMITED
Company number: #10875288
90 Southwark St, London, SE1 0FD
United Kingdom
Our team consists of multiple trading experts and financial analysts who work hand in hand with our technical personnel to master the possibilities offered by Blockchain. The trading team consists of expert traders and financial analysts. Between them they share a combined experience of more than two decades of managing assets in Forex, Shares, Stocks, Bonds, Futures, Gold and more. They have proven themselves before and keep doing it by blowing away all our expectations each day. We have a dedicated technician team who specialize in machine learning and artificial intelligence. Every day our specialists tweak and upgrade our neural network algorithms in order to maximize their efficiency. The computing power offered by these systems help us to modulate and analyze large chunks of financial data in a matter of seconds. We are confident, that together our team can always stay ahead and make the correct decisions in the ever changing world of investment markets.
The future
The investment industry is and always will be the concrete foundation of our work, but that does not mean we are going to limit ourselves. Right from the start, one of the main goals for our company was to utilize the advantages offered by Blockchain and create our own personal currency. There is still a long way to go but we are working hard to ensure that this goal is achieved and in doing so it will benefit us all tremendously!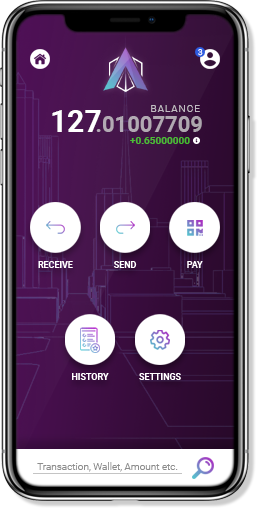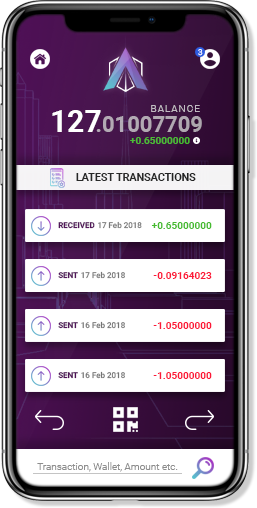 Cryptocoin wallet
In order to make sure our system retains stability in the future, we are working on developing our own cryptocoin. Doing so will not only increase the security and stability of our platform but will also make it independent from the BitCoin network. Delays due to network overloads or unreasonably high network fees will be a past. Below are some of the key features our wallet is going to offer:
Private keys – Wallet where you control your private keys
Transparency - Source code will be open to public
Backup & security – Backup and restore features
Compatibility – Compatible with different operating systems
Currently the cryptocoin is in it's pre-development stage and is planed to be tested in late Q2 2019.



Development Roadmap
Q4 2017
Company formation
Official registration of our company in the United Kingdom
Q3 2018
Closed testing (I)
(Invite only) closed testing of our investment platform
Q4 2018
Advertising expansion (I)
Launching our advertising campaign to promote our investment platform
Q2 2019
Closed testing (II)
Closed testing of our private cryptocoin network
Q3 2019
ICO sale
Announcing a public ICO sale of our cryptocoin in the global market
Q4 2019
Platform upgrade
Upgrading our investment platform to fully integrate our personal cryptocoin as the main currency
Q2 2018
Platform development
Developing the initial test version of our online investment platform
Q4 2018
Investment platform reveal
Revealing our investment platform to public and offering our services to investors world wide
Q1 2019
Cryptocoin development
Developing our own personal cryptocoin (BitAeon)
Q3 2019
Pre-ICO sale
Exclusive pre-sale of our cryptocoin, available only to our clients
Q3 2019
Advertising expansion (II)
Second advertising campaign aimed to promote our ICO sale
Q1 2020
Loyalty program
Introduction of our loyalty program (rewarding community members)
...